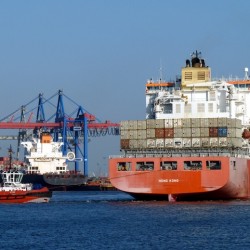 The KONTRADE trading company was founded in 1985 by the partners Herbert Gewers, Michael (Mike) Penzel and Michael Steinhoff. As a CIF agency, we specialise in canned fruits, concentrates as well as deep-frozen fruit and vegetables.
Since moving from Hamburg to Salzhausen in 1995 and the retirement of the co-founder Herbert Gewers, the company is represented solely by Michael (Mike) Penzel.
The main focus of our business is still the sale of the aforementioned articles to the German food industry, the retail trade and C+C enterprises. However, we also involved in the up-and-coming markets in Poland, Russia and China.
We take service seriously. Our work starts long before the harvests with production and product planning in close cooperation with the factories in the countries of production. We carry out constant quality controls on the spot and in the supplier countries and take care of the contract settlement, call-off orders, shipping, the dispatch of documents and payments.
We operate the ARGES Gida partner firm in Izmir, Turkey.
Send us your query and you will receive a corresponding offer from our range of products immediately.